GALILEO-W: Conference 2020: Collaboration Among Change-makers; How to Tackle Issues Across Disciplines
Video of Panel April 17-May 1, 2020 Live Session May 2nd

Student Panel-"Our Most Pressing Challenges"
Moderator: Rebecca L. Craik, PT, PhD, FAPTA Dean, College of Health Sciences; Professor, Department of Physical Therapy
Meet our Panelist:
Michelle R Odelberg, Master of Public Health
Kyle Kammerle, Doctorate of Physical Therapy
Lorren Ruscetta, Dual Degree Master of Art in Counseling,
Master of International Peace and Conflict Resolution
Jiana Saigh, Dual Degree Master of Art in Counseling/Master of Public Health
Amy Stringer, Master of Forensic Science
John Stuetz, Master of Education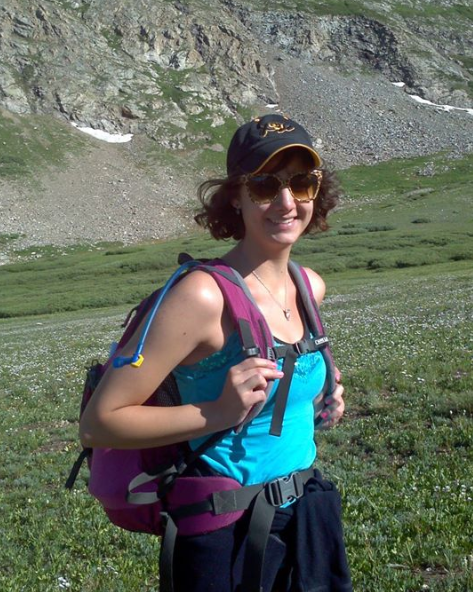 Michelle R Odelberg, Master of Public Health
Michelle is in her second year of the Master of Public Health program. She completed her undergraduate studies at the University of Colorado, majoring in Integrative Physiology and Molecular, Cellular, and Developmental Biology. After spending most of her life thinking she wanted to practice clinical medicine, she changed course after falling in love with public health while working with low income populations in an emergency department. Personal research interests include sexual and reproductive health and health care policy; both of which she is able to explore through her internship with the Philadelphia Department of Public Health, her work as a research assistant to Dr. Margaret Longacre, and through volunteer work with the Nurse-Family Partnership's Coalition for Lactation-Friendly Schools. Michelle is the Arcadia University Campus Ambassador for the American Public Health Association and as well, as serves as a leader of the Graduate Student Group for Public Health.
Kyle Kammerle, Doctorate of Physical Therapy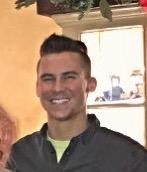 Kyle is a recent graduate of Arcadia University's Doctorate of Physical Therapy program. He also completed his undergraduate studies at Arcadia University, majoring in Biology with a Biomedical Concentration and served as a President of the University's Honors Program. Kyle was an active member of his campus community leading multiple student-run organizations on campus and also worked as a dance instructor in the local area. He currently is working in the area as an outpatient Physical Therapist at Willow Grove Physical Therapy assisting individuals with orthopedic, neurological, and vestibular impairments. His job also allows him to spread his knowledge of movement science throughout his community educating local physicians about evidence-based practice as it relates to vestibular rehabilitation and presenting workshops to young adult dancers on how to protect their bodies and optimize training for their sport.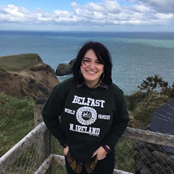 Lorren Ruscetta, Dual Degree Master of Art in Counseling, Master of International Peace and Conflict Resolution
Lorren is a dual graduate degree student in her third year studying International Peace and Conflict Resolution and Counseling Psychology with a concentration in Trauma. She has been employed at a community mental health agency for two years as a Family Based Clinician, utilizing Ecosystemic Structural Family Therapy in an intensive in-home therapy program with 3 to 21 year-olds and their families in Montgomery County, PA. Previously, Lorren spent five years as a Victim Advocate serving survivors of sexual abuse and human trafficking. Her future goals include utilizing skills gained in her academic and employment experiences to pursue a career in global mental health, specifically as a mental health counselor serving people in active conflict zones, natural disasters, epidemics or healthcare exclusion. When not immersed in academics or work, Lorren enjoys watching and playing soccer, true crime podcasts, and hikes with her dog Wayne.
Jiana Saigh, Dual Degree Master of Art in Counseling/Master of Public Health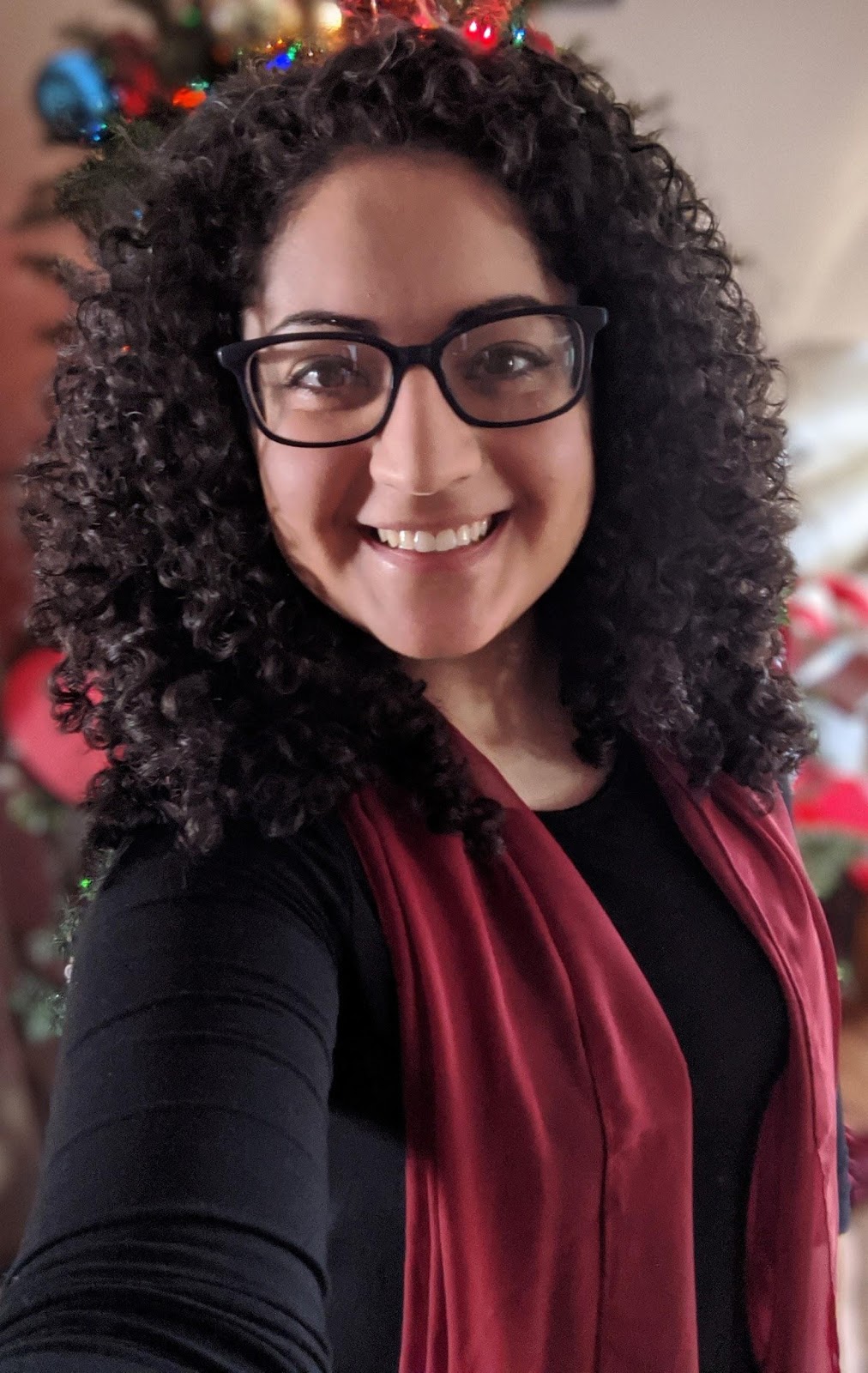 My name is Jiana Saigh, and I am a second-year graduate student in the dual degree Public Health and Counseling program. I am interested in the field of Maternal and Child Health, with an emphasis on working with minority women who are experiencing Postpartum Depression. I work at Maternity Care Coalition as an Early Headstart Advocate in addition to my studies. Also, I am a part of a team working to create and build a community garden on our campus.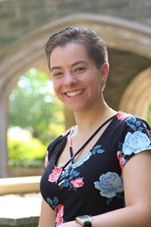 Amy Stringer, Master of Forensic Science
Amy Stringer is a 3+2 Forensic Science student, currently in the Masters' program, her undergraduate degree is in Biochemistry. As an active member of her campus' community, she is not only the president of Arcadia's ACS chapter, but also a university ambassador and undergraduate tutor. In addition to extracurriculars, she has research experience in both the field of physical chemistry on Arcadia's campus with Dr. Curotto and biochemistry working with p53 at Fox Chase Cancer Center. For years she has been an active member of the honors program as both a mentorship house captain and a coordinator for Senior Social, a senior prom for senior citizens held annually in the castle.
John Stuetz, Master of Education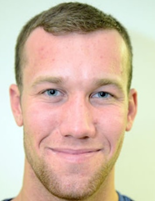 John Stuetz is a Master of Education Candidate in Literacy Studies: Reading and TESOL, and Graduate Assistant in the School of Education. John's interdisciplinary research has focused on social justice, undocumented youth, American xenophobia, student voice, and cultural competency. John has presented at the American Graduate School's International Relations conference in Paris on the negative impact of modern American xenophobia on immigrant youth in school settings. John also teaches 8th grade ESOL (English to Speakers of Other Languages) at Mayfair Elementary School in Northeast Philadelphia.